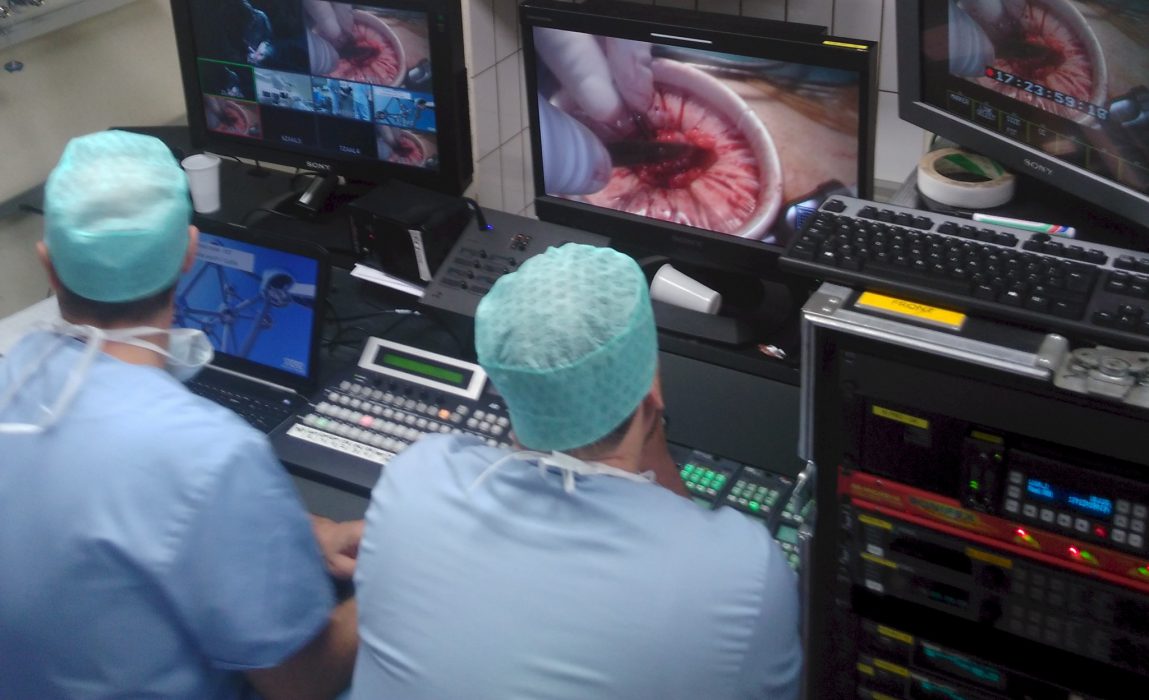 Senza categoria
Quicklink TX Quad used to assist and broadcast Live Surgery
LVL Multimedia is a broadcast rental company based in Belgium, who rent broadcast, projection and display equipment to broadcast facility houses, production companies, event planners, sound & light companies and freelance camera operators. LVL Multimedia also provides equipment and technical assistance for live surgery broadcasts.
Recently, LVL Multimedia provided the Quicklink TX Quad to transmit a live surgery session in HDTV from a hospital in Bern to Palexpo in Geneva for a live medical TV programme produced by ATiT, an audio-visual and information technologies company that specialises in medical video production. In Palexpo Geneva over a thousand specialists, surgeons and nurses followed the surgeries live on giant video screens, and at the same time were able to talk directly to the surgeons and ask them questions live on air while they were operating.
During this live programme, two video channels of the Quicklink TX were used. 1 channel for the programme video in full HD1080i and audio as the back-up for the satellite channel, a second channel was used to transmit a mosaic image to enable remote monitoring of all video sources in all three operating rooms at once by the crew and presenters in Geneva. Two audio channels were also used: the first channel carried the return audio from Geneva to Bern and the second channel was used as a two-way intercom system between production crews at both locations.
LVL Multimedia's mobile setup includes a Quicklink TX Quad mounted into a 19" rack of a front and rear opening flight case. The case also includes a 2 rack unit drawer, 1 rack unit retractable USB keyboard and trackpad, and a 15" VGA monitor. The broadcast-ready case is pre-connected and ready to use. After connecting the AC and network cable, the unit is ready to boot-up, configure and broadcast.
About LVL Multimedia
LVL Multimedia is a broadcast rental company based In Lummen, Belgium. LVL Multimedia rent broadcast, projection and display equipment to broadcast facility houses, production companies, event planners, sound & light companies and freelance camera men. They are also able to provide equipment and technical assistance for live surgery broadcasts. www.lvlmultimedia.be
About ATiT
ATiT is an audio-visual and information technologies company based in Belgium, which specialises in the educational, cultural and training sectors and provides audio-visual production, project management, training and consultancy services to clients all over the world. Since its foundation in 1999, ATiT has carried out more than 700 AV, multimedia and IT projects in different sectors including medicine all over the world. www.atit.be